As CIGF 21 reached its conclusion, the bard of the Lee, John Spillane sent a rapt audience out of Spillers Lane into in the dusk with his songs still ringing around the streets. It was an event so enchanting that we are returning to Spillers Lane at the height of summer with acclaimed and eclectic collective Dog Tail Soup.
This is going to be one of the most memorable events of the year as we enjoy one of west Cork's best musical projects in the historic and atmospheric courtyard at the centre of our town.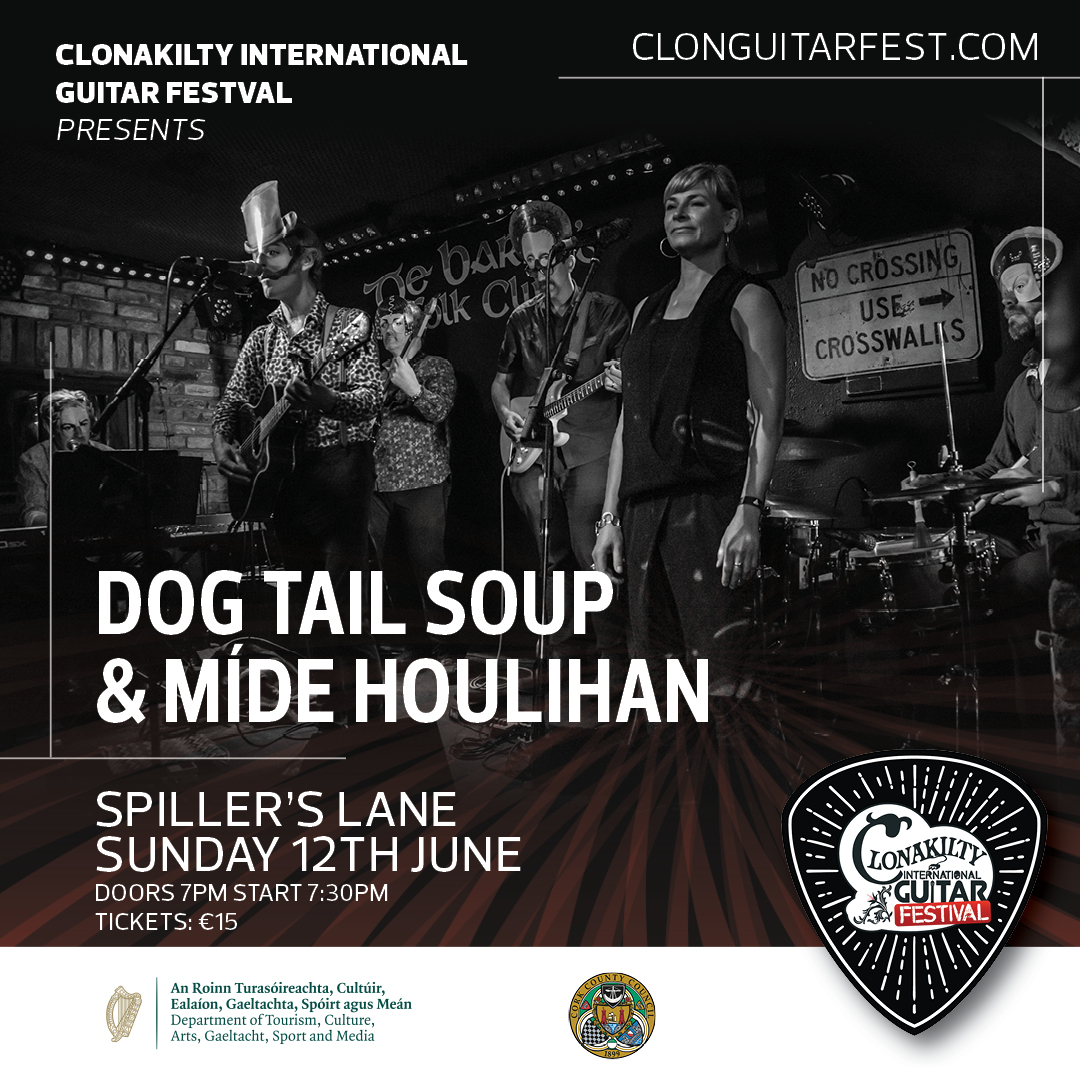 Dogtail Soup is an eclectic and flavourful musical stew made by carefully simmering Camilla Griehsel (Swedish World Music diva) with Maurice Seezer (Twice Golden Globe nominated Film Music composer), adding a pinch of Paul Tiernan (International troubadour, pillar of West Cork's favourite band, Interference), a sprinkling of Anthony Noonan (drummer for Roy Harper with extra dulcet tones), a cupful of John Fitzgerald (bass and all known instruments… last seen touring with Gilbert O'Sullivan) and an occasional splash of James O'Leary (founding member of Interference on electric guitar).